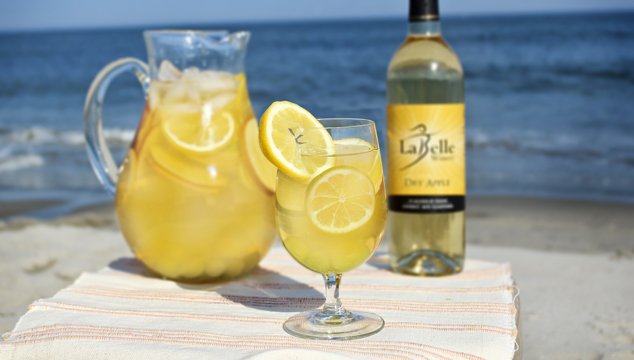 1 Bottle LaBelle Winery Gewurztraminer
6 oz Apricot Brandy (or if none available, unflavored brandy)
One Peach, sliced
One apple, sliced
1 cup white grapes, sliced in half
One Lemon, sliced
One Lime, Sliced
5 oz Simple Syrup
Place fruit and brandy in a pitcher along with simple syrup to marinate for at least three hours or overnight. Pour Gewurztraminer wine into pitcher and top with club soda just before serving. Serve over ice!