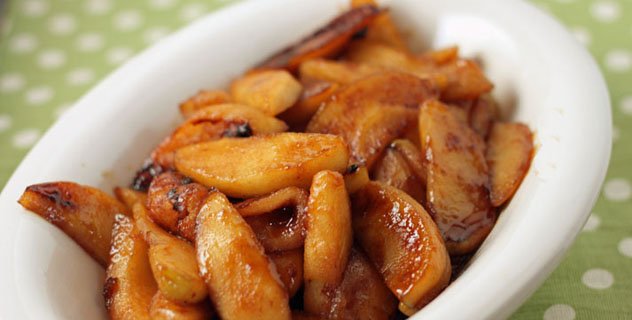 1 cup LaBelle Winery Granite State Apple Wine
½ cup brown sugar
4 tablespoons butter
1 teaspoon ground cinnamon
½ teaspoon ground nutmeg
2 Gala or Cortland apples or other firm cooking apple
Melt butter in a shallow pan on low heat; add apples. Stir to coat, cook for one minute on medium heat. Add all other ingredients and cook on medium heat, stirring occasionally, for 10 minutes, or until liquid is almost evaporated, leaving a thick syrup. Serve warm with LaBelle Winery Marinated Pork Tenderloin or on top of ice cream as a wonderful dessert.