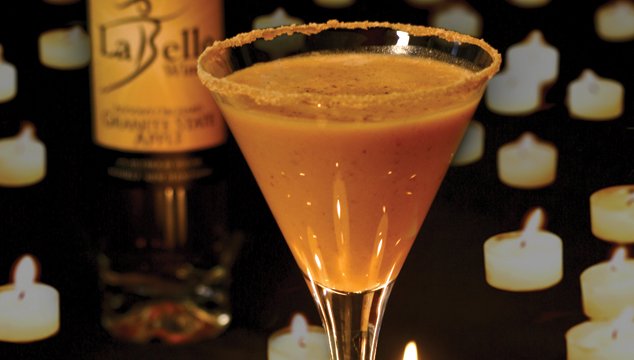 2 oz LaBelle Winery Dry Apple wine
1 oz Canadian Club Whiskey
1 tbsp pumpkin puree
1 oz Buttershots
Dash simple syrup
Dash cinnamon sugar
1 oz half & half
Dash Nutmeg
Dash LaBelle Winery Pure Vanilla
Crushed graham crackers
Caramel
Mix first 7 ingredients in a shaker over ice & shake just to mix. Pour into a martini glass rimmed with caramel & crushed graham crackers, and sprinkle with a dash of cinnamon sugar mixture. Enjoy!