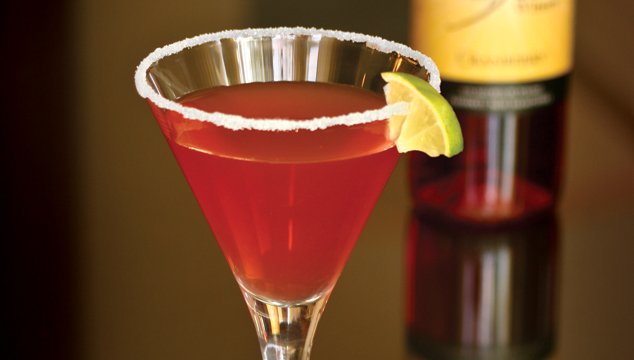 6 oz of LaBelle Winery Cranberry Wine
2 oz Triple Sec
1 oz Fresh Lime Juice
1 tsp. Sugar (or more to taste)
3 – 4 Ice Cubes
Colored Sugar for rimming glasses
Put all ingredients into a shaker and mix vigorously.  Pour into sugar-rimmed martini glasses and garnish with lime wedges, if desired.   Sip with friends and enjoy!
Makes 2 martinis.