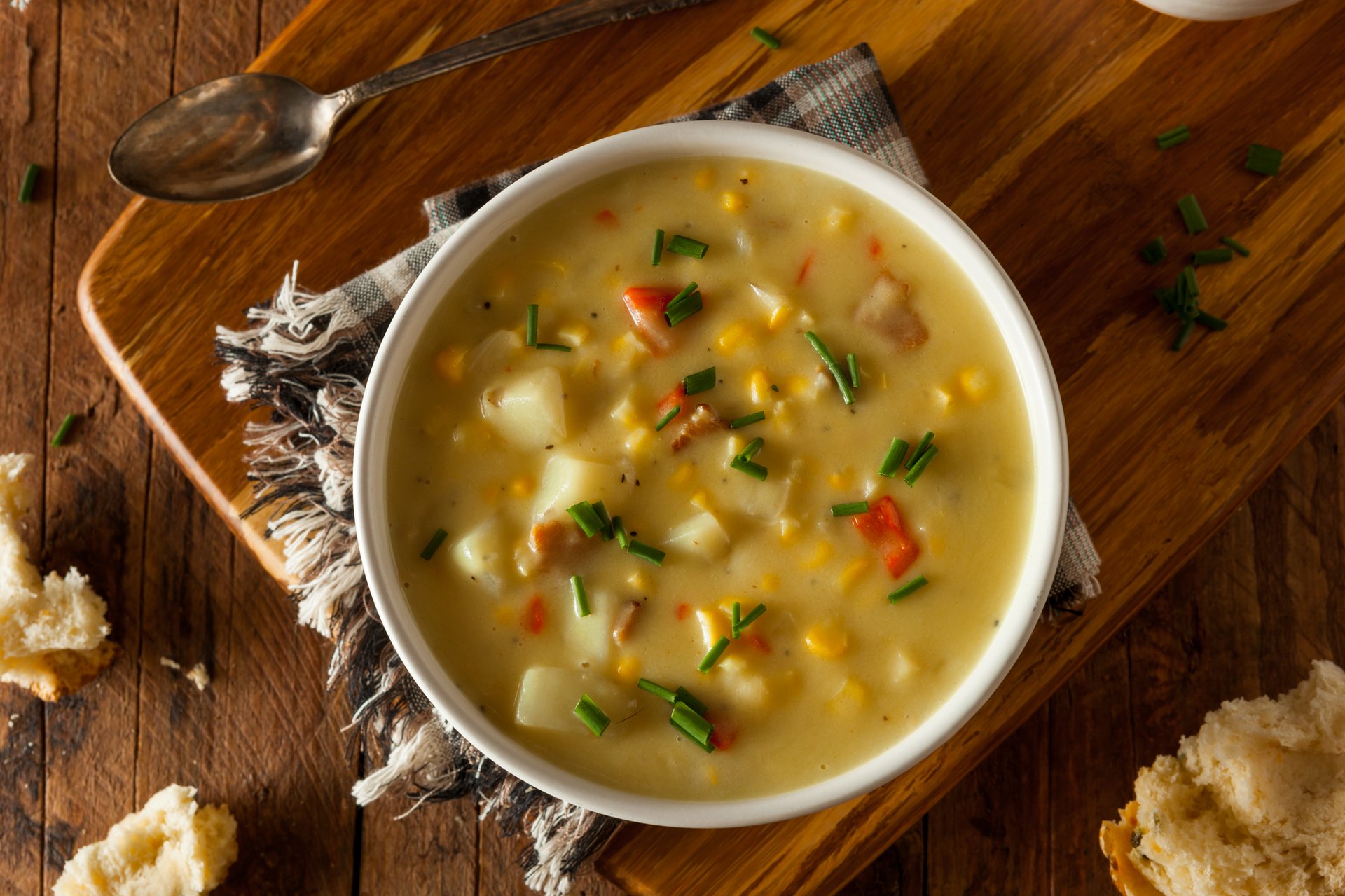 INGREDIENTS
1 tablespoon butter
1/2 large yellow onion, chopped (about 3/4 cup)
1/3 cup diced red bell pepper
1/2 cup small diced carrot
1/2 cup small diced celery
4 to 5 ears sweet corn, kernels removed from the cobs (about 3 cups), reserve cobs
1 bay leaf
4 1/2 cups milk, whole or low fat
2 medium Yukon Gold potatoes, peeled and diced (about 3 cups)
1 tablespoon sea salt
1/2 teaspoon freshly ground black pepper
1 teaspoon fresh thyme leaves
INSTRUCTIONS
Cook the chopped onions, red bell pepper, carrot, and celery in the butter on high, then lower the heat to medium low and cook until vegetables soften, about 5 minutes. 


Add the bare cobs to the pot, breaking in half if needed. Add the milk and the bay leaf. Bring to a boil and reduce heat to a low simmer. Cover the pot and cook for 20 minutes. 
Make sure the heat is as low as can be and still maintain a gentle simmer without scalding the milk.
After 20 minutes, discard the cobs and bay leaf. Add corn and potatoes, salt, pepper and thyme to the pot. Increase the heat to return the soup to a simmer.
Cook for another 15 minutes until potatoes are tender. Adjust seasoning and enjoy!