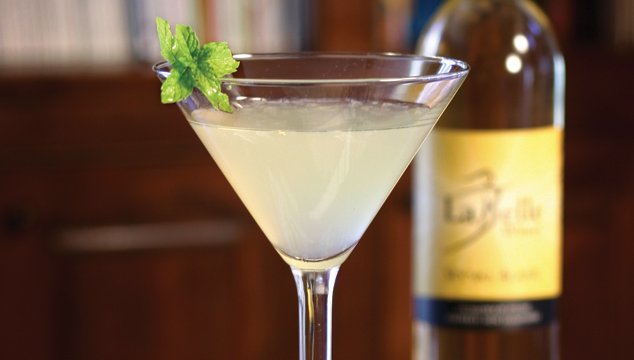 3 oz LaBelle Winery Seyval Blanc
1 oz white rum
1 oz fresh grapefruit juice
1 oz simple syrup
A splash of lime
Dash to taste of agave nectar
Pour all ingredients into a shaker over ice and shake vigorously for at least 10 seconds. Either strain into martini glass or pour with ice into a rocks glass. We like to add a sprig of mint for garnish.