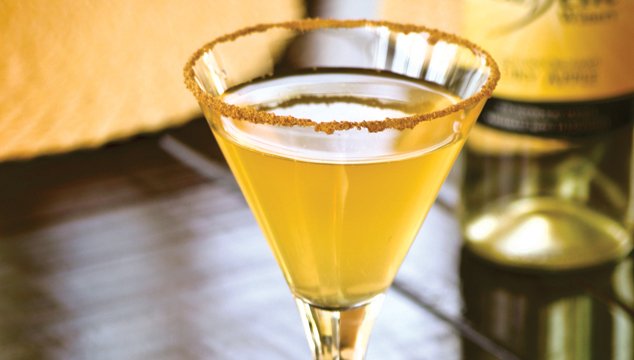 3 oz LaBelle Winery Dry Apple
1 oz vanilla vodka (we like Smirnoff)
1 oz fresh apple cider (Apple Juice will do in a pinch)
½ oz Buttershots
½ oz simple syrup
a pinch of ground ginger
Mix all ingredients over ice in a shaker and shake for at least 10 seconds. Strain into a martini glass rimmed with caramel & crushed ginger snap cookies. Enjoy!