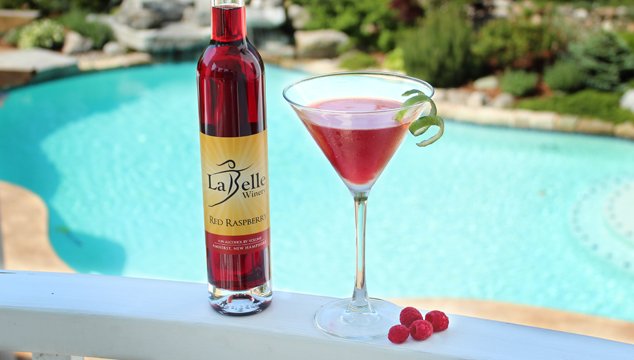 3 oz LaBelle Winery Red Raspberry
1½ oz Bacardi White Rum
½ oz Fresh Squeezed Lime Juice
½ oz Simple Syrup
Pour all ingredients into a shaker filled with ice and shake vigorously. Strain into a martini glass for an "up" presentation, or serve on the rocks. Garnish with either mint or a lime wedge. Frozen raspberries also make a nice garnish. Enjoy!