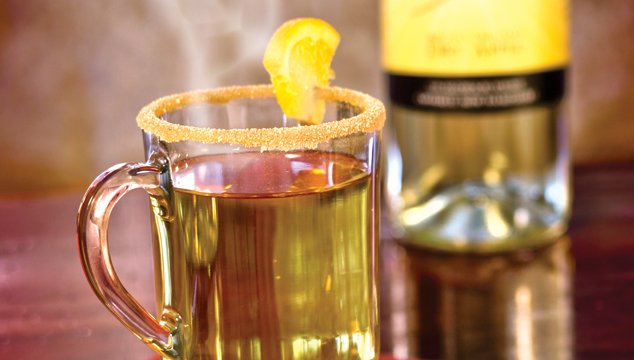 1 ½ cups water
½ cup brown sugar
4 cinnamon sticks
6 whole cloves
1 fresh whole nutmeg
2 oranges, thinly sliced
1 bottle LaBelle Dry Apple wine
Combine water with the sugar and spices in a saucepan and bring to a boil. Boil for 5 minutes. Add the orange slices, remove pan from the heat and let sit for 15 minutes. Stir in the LaBelle Apple Wine. Reheat gently over low heat; don't allow to boil. Serve very warm, in heated glasses or mugs with a cinnamon stick as garnish. Makes about 6 cups.