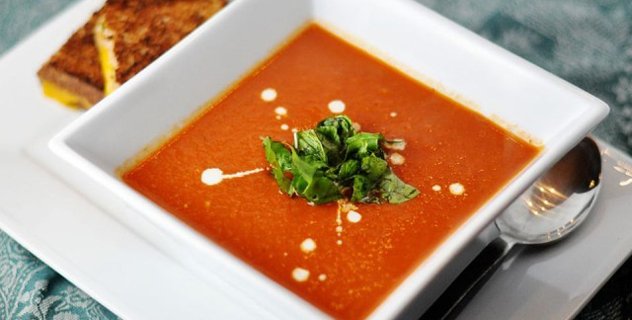 2 ½ cups tomato juice
6 tomatoes, seeded, and cubed
1 cucumber, cubed
1 red bell pepper, cubed
½ green bell pepper, cubed
1 medium onion, chopped
¼ cup chopped fresh cilantro
4 tablespoons fresh lime juice
1 green scallion, minced
1 teaspoon minced, seeded jalapeño peppers
1 cup LaBelle Winery Jalapeño Pepper Cooking Wine
2 garlic cloves, minced
Combine 2 cups tomato juice, half of tomatoes, half of cucumber, and half of bell pepper and green pepper in blender. Puree until smooth. Pour into large bowl. Stir in remaining tomatoes, cucumber, red pepper and green pepper; add onion, cilantro, lime juice, green scallion, jalapeño, LaBelle Winery Jalapeño Pepper Cooking Wine and garlic. Transfer 1 cup of mixture to blender. Add 1/2 cup tomato juice to blender and puree. Pour back into large bowl and stir to combine. Thin with additional tomato juice, if desired. Season with salt and pepper. Cover; chill 2 hours to allow flavors to merge and blend or up to 24 hours. Keep and serve chilled. Makes 6 to 8 servings.