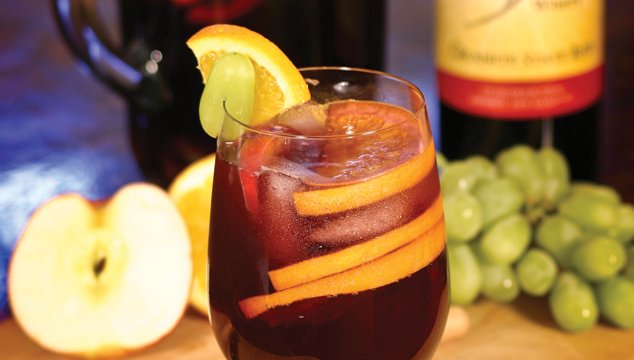 4 tablespoons Sugar
3 oz. Apple or Apricot Brandy or Peach Schnapps
1 lime, sliced
1 pint berries
1 lemon, sliced
1 apple, sliced
2 ripe peaches or nectarines, sliced
1 bottle LaBelle Winery Dry Apple Wine (750 ml)
2 cups good quality orange juice or passion fruit juice
Sparkling Soda Water, for topping off glasses of Sangria at table
Combine all ingredients except soda water in a large pitcher. Chill Sangria several hours. To serve, spoon fruits from pitcher into glasses or goblets, adding a few fresh berries in each glass, pour Sangria over top of the fruit. Top glasses off with a splash of soda water and ENJOY!