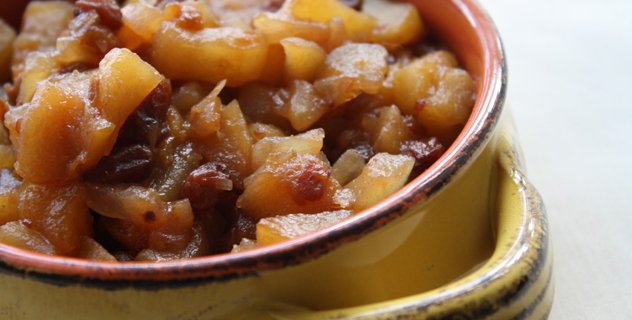 1 tablespoon olive oil
2 onions, diced
2 cloves garlic
1 cup LaBelle Winery Heirloom Apple Wine
1/3 cup light brown sugar
2 tablespoons honey
½ cup orange juice
Salt and pepper to taste
4 Gala or Cortland apples, peeled and diced
Heat oil, add onions, cook until soft (5 minutes). Add garlic, LaBelle Winery Heirloom Apple Wine, brown sugar, honey, orange juice, bring to simmer. Stir in apples, salt and pepper, cook 5 minutes or until liquid is evaporated.
Excellent served with LaBelle Winery Apple Wine Glazed Ham.