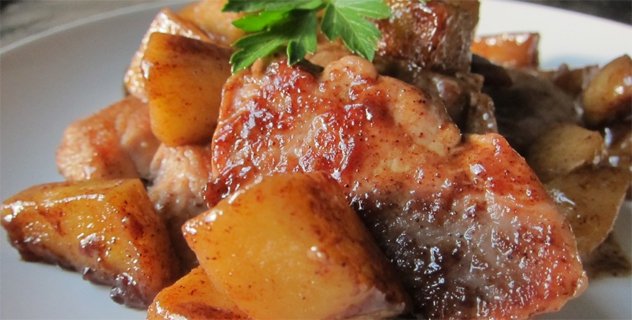 1 cup LaBelle Winery Dry Apple Wine
½ cup Orange Juice
½ cup Apple Cider Vinegar
1 cup brown sugar
2 tsp dried thyme
1 tsp garlic powder
1 ½ pounds pork tenderloin (or center cut chops)
Salt and Pepper to taste
Mix all ingredients in a Ziploc baggie and place tenderloin inside. Place sealed baggie in refrigerator for 12 – 24 hours, turning occasionally to coat tenderloin on all sides.
Remove tenderloin from marinade and grill or roast as directed. Serve with remaining LaBelle Dry Apple Wine. Wonderful served with LaBelle Winery Sautéed Apples.