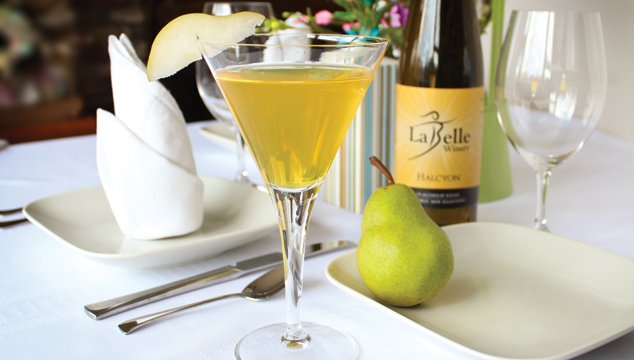 3 oz LaBelle Winery Halcyon
2 oz Grey Goose Pear Vodka
½ oz Vanilla Simple Syrup
Razor Thin Slice of Pear
Mix all ingredients but pear slice in a shaker over ice & shake vigorously for 15 seconds. Strain over ice into a martini glass & serve garnished with the pear slice. Enjoy!